Business Planning for growth
How to grow your business and become a market leader
Practical consultancy to help develop strategies to meet your business goals.
Business never stands still. Every business needs to keep moving forward to be successful, and business planning for growth is one of the most important parts of any business strategy.
My planning for growth consultancy is built upon a simple premise – you need to be sure of where you are now and where you want to go before you can plan how to get there!
I will work with you to help you set clear and achievable business and personal goals and develop a clear business plan and marketing plan to achieve them.
This includes:
Identifying & grasping market opportunities
Expanding into new markets
Developing a marketing plan and brand strategy
Building a team and defining their roles
Improving business performance and profitability
There is now government funding to help cover the cost of buying in expertise to help you develop a growth strategy – for information see GrowthAccelerator.
Need help developing your business strategy and marketing plan?
Email me - barclay@reallyclear.co.uk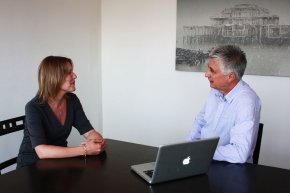 What clients say...
"Clear put together a simple package of client and staff interviews, research and practical meetings with our management team. Within a few weeks we'd worked together and created a solid plan, based on sound research and real feedback."
Michael Smith, Managing Director of Cog Design Limited