Raising Business Finance
Investment, loans or grants
Raising finance at the most favourable terms
If this is the first time you've had to raise business finance, rest assured, it isn't mine. I have successfully helped many businesses to raise business finance, and at the most favourable terms.
Raising business finance can be a challenge:
Calculating how much to raise
Seeking a  business loan or investment or grant
Preparing financial forecasts and business plan
Negotiating the best terms
I provide a complete service:
Work with you to develop your business plan, budgets and financial forecasts.
Help with introductions to banks and investors.
Assess all the alternative forms of business finance.
Help to prepare your presentation to banks and/or investors.
Accompany you to meetings if you wish.
Self funded growth
Often in developing a business plan to raise finance I find that the business can generate the funds it needs through profits on sales and so fund growth out of its own cash flow; saving on expensive loans. You can now access government funding to help pay for the services of an experienced business coach or consultant – see GrowthAccelerator.
Need help developing a business plan to raise money?
Email - barclay@reallyclear.co.uk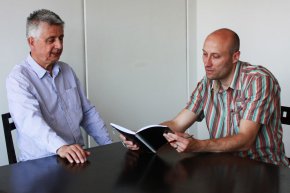 What clients say...
"Barclay's strategic thinking, experience and candid overview have been invaluable to help us develop our business and become market leaders in our chosen market."
Nick Shone, Managing Director of Cerberus Systems Limited