Ongoing business consultancy, coaching and mentoring
Expert independent business advice always on hand
Big-business consultancy service for smaller companies
Recognise these challenges:
Are you so caught up in the day-to-day running of your business that you may fail to see new business opportunities?
Do you feel you need some additional expertise & experience, but don't want to risk employing a full time person?
The Solution:
Many of my clients find that the experience of working with a business advisor or business consultant on an individual project has led to them to require independent insight and planning on an ongoing basis. Having gained a thorough knowledge of a client's business, I am regularly retained by clients to offer business support on long-term issues focused on improving business performance.
The benefits of a business adviser offering long term commitment to your business are:
Maintain a vital strategic overview and help you develop an effective business strategy
Help you spot and grasp business opportunities or flag up problems you may not have noticed.
Provide experience and knowledge at important points in your company's development and provide a catalyst for business innovation.
Develop networking opportunities and put you in touch with people who will help your business grow.
Do you need an experienced business consultant on your team? Email - barclay@reallyclear.co.uk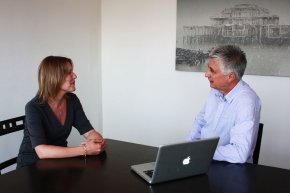 What clients say...
We have been working with Barclay for 18 months and we've found his overall knowledge and coaching and mentoring skills to be excellent. He has helped us in all areas of our business development, in particular helping us to build a clear strategy for growth over the next 3-5 years.
While he obviously has the theoretical knowledge, the fact that he's been there and done it and really understands the practical problems of small businesses is where he stands out.
His informal yet professional approach makes him very easy to work with and he has become an ongoing trusted advisor and an invaluable member of our extended team.
Chris Bond, Director, Purple Crane Limited